Goal
The initiative's goal is to have efficient drone-based inspections, create a safer workplace and reduce carbon emissions. They believe in a world where drones do good and help people perform challenging tasks, by providing utility companies with smarter, greener, and safer ways to monitor and keep their infrastructure healthy.
Main Topic
Zero pollution ambition for a toxic-free environment
All Topics
Mobility futures: accelerating the shift to sustainable and smart mobility
Biodiversity: preserving and restoring ecosystems and biodiversity
Zero pollution ambition for a toxic-free environment
Main Activity
Other (as specified above)
Activities
Showcasing and/or demonstrating practices
Drone-based inspections to reduce carbon emissions
Source
This initiative was provided by the SGD consortium.
This initiative is self-reported and not identified by the SHARED GREEN DEAL Consortium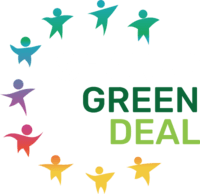 CONTACT
For further details please contact co-leads Dr Chris Foulds (chris.foulds@aru.ac.uk) and Dr Rosie Robison (rosie.robison@aru.ac.uk).
This project has received funding from the European Union's Horizon 2020 research and innovation program under grant agreement No 101036640. The sole responsibility for the content of this website lies with the SHARED GREEN DEAL HAS project and does not necessarily reflect the opinion of the European Union.